Symposium on Lean and Patient Safety in Healthcare: Lessons from the Medical Device Industry Keynote Speakers
Dr Jim Browne, President, National University of Ireland Galway
Opening Address
Biography
An engineering graduate of NUI Galway, Jim Browne is a former Dean of the College of Engineering and Informatics. Dr Browne has published over 200 academic papers and 15 books. Prior to becoming President, he served as Registrar and Deputy-President of the University for seven years, with a record of achievement in academic leadership, strategic planning and change management. In April 2013, he was appointed Chair of the Children's Hospital Group Board by the Irish Government's Minister for Health and Children, Dr James Reilly, TD. The Children's Hospital Group Board will oversee the operational integration of Ireland's three children's hospitals in advance of the move to the new hospital.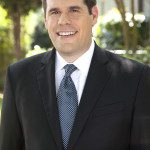 Mr Todd Stein, Sam Nunn School of International Affairs at Georgia Tech and Kitchens New Cleghorn, Atlanta, GA, USA
"Cost containment and the Affordable Care Act"
Biography
Todd leads the government affairs/public policy practice at Kitchens New Cleghorn, LLC in Atlanta and is a Lecturer at the Sam Nunn School of International Affairs at Georgia Tech. Before returning home to Atlanta in 2011, Todd was the Legislative Director and General Counsel for Senator Joe Lieberman (I-CT) during the debate and passage of the Affordable Care Act (ACA). He was heavily involved in the negotiations of the bill in the US Senate, especially with regard to cost-containment measures, budgetary considerations, and the public option and he worked with industry stakeholders to address issues of concern throughout consideration of the ACA.
Mr Cathal O'Reilly, Director, Quality Operations Strategy and Process Excellence, Johnson and Johnson
"Simple always works – A different perspective on Lean"
Biography
A graduate in Industrial Engineering in 2001 from NUI Galway, Cathal is currently Director of Quality Operations Strategy & Process Excellence at Johnson & Johnson. With over fifteen years' experience in the Healthcare sector since first beginning his career with Boston Scientific in 1998, he has responsibility for leading worldwide teams in implementing large scale global

transformations and developing strategies for sustained learning and improvement across the J&J enterprise. What keeps Cathal motivated is in seeking new insights into how leading businesses and individuals excel at what they do and transfer these learnings into meaningful strategies that shape and drive the success of his organization.
Professor Ken Parsons, Professor of Environmental Ergonomics, Department of Human Sciences, Loughborough University, United Kingdom
"The Design and Assessment of Thermal Work Environments in Biomedical Engineering and Healthcare"
Biography
Ken Parsons is Professor of Environmental Ergonomics at Loughborough University in the United Kingdom. He is chair of ISO TC 159 SC5 'Ergonomics of the Physical environment' as well as convenor of the mirror European Standards group, CEN TC 122 WG11 and British Standards committee BS PH9-1. He is Co-Editor in Chief of the journal Applied Ergonomics and is author of the book 'Human Thermal Environments' which is a comprehensive and widely recognised text on the principles and practice for the assessment of heat stress, cold stress and thermal comfort.
Dr Alastair Ross, Human Factors Lead, Centre for Applied Resilience in Healthcare, King's College London, and Lecturer Glasgow Dental School, University of Glasgow
"Safety II: new directions in Human Factors and implications for Lean and Patient Safety"
Biography
Alastair is a Chartered Psychologist and a past Fellow of the Royal Society for Public Health. He was previously in charge of Human Factors research at St Thomas' Hospital's Simulation and Interactive Learning Centre. He has been a consultant on Human Factors issues to the NHS in England and Scotland, BAE Systems, the Court of Session, Rolls Royce Plc., Scottish Power, the MoD, Railway Safety and BNFL. He has published widely and also taught Patient Safety and clinical Human Factors at the University of Aberdeen under Professor Rhona Flin.
Pat Scott, Head of Continuous Improvement, Mater Private Healthcare
"Enhancing chemotherapy patient experience through improved flow"
Biography
Pat Scott, an Engineering Management professional, is currently in the role of Head of Continuous Improvement at the Mater Private Hospital. He is responsible for developing and deploying a hospital wide program of improvement which focuses on improving the patient journey and experience, through enabling faster access to the hospital, quicker turn-around of results and overall effective delivery of the care plan in the hospital to achieve the patient desired outcomes. He has worked and developed his Continuous Process Improvement knowledge while at some of the top multinational companies in Ireland, including Intel and Boston Scientific as well as working in the NHS on Continuous Improvement in both Bolton Hospital and St. Barts Hospital.